When I ordered my Pi Zero W with a no-IR-filter camera, I also ordered a single infrared LED. This was enough to prove that I could illuminate things with IR, but not really good enough for more than a small dot of light.
So, then I ordered 50 x £0.04 infrared LEDs from RS (which arrived overnight!) and wired them up yesterday onto a single breadboard powered by a regular USB 5v power supply. You can see the layout in the first picture.
Here's a scene: the first with natural light showing the LEDs on a board, and the next two with infrared illumination. The two infrared scenes appeared almost pitch black to a human eye.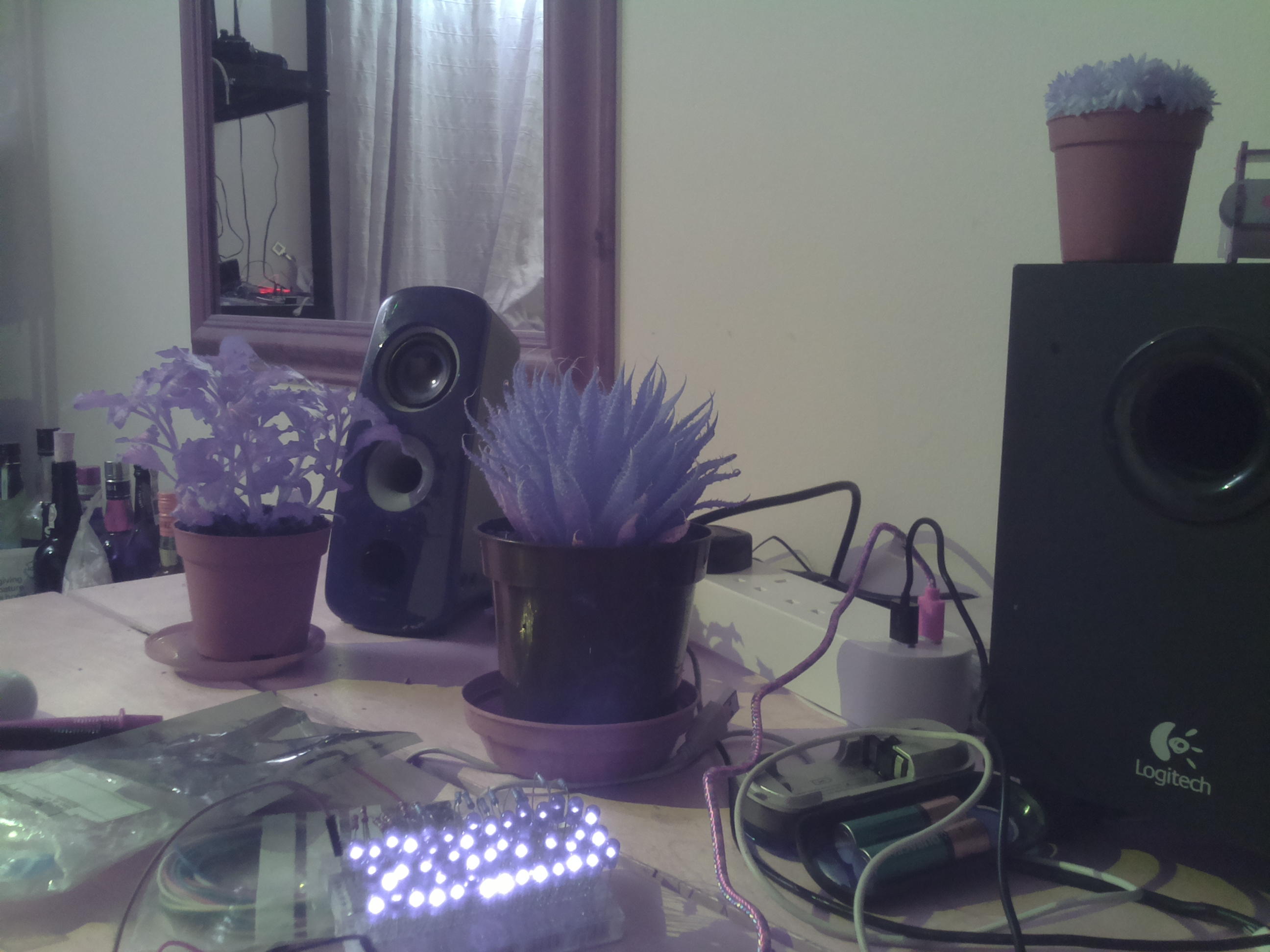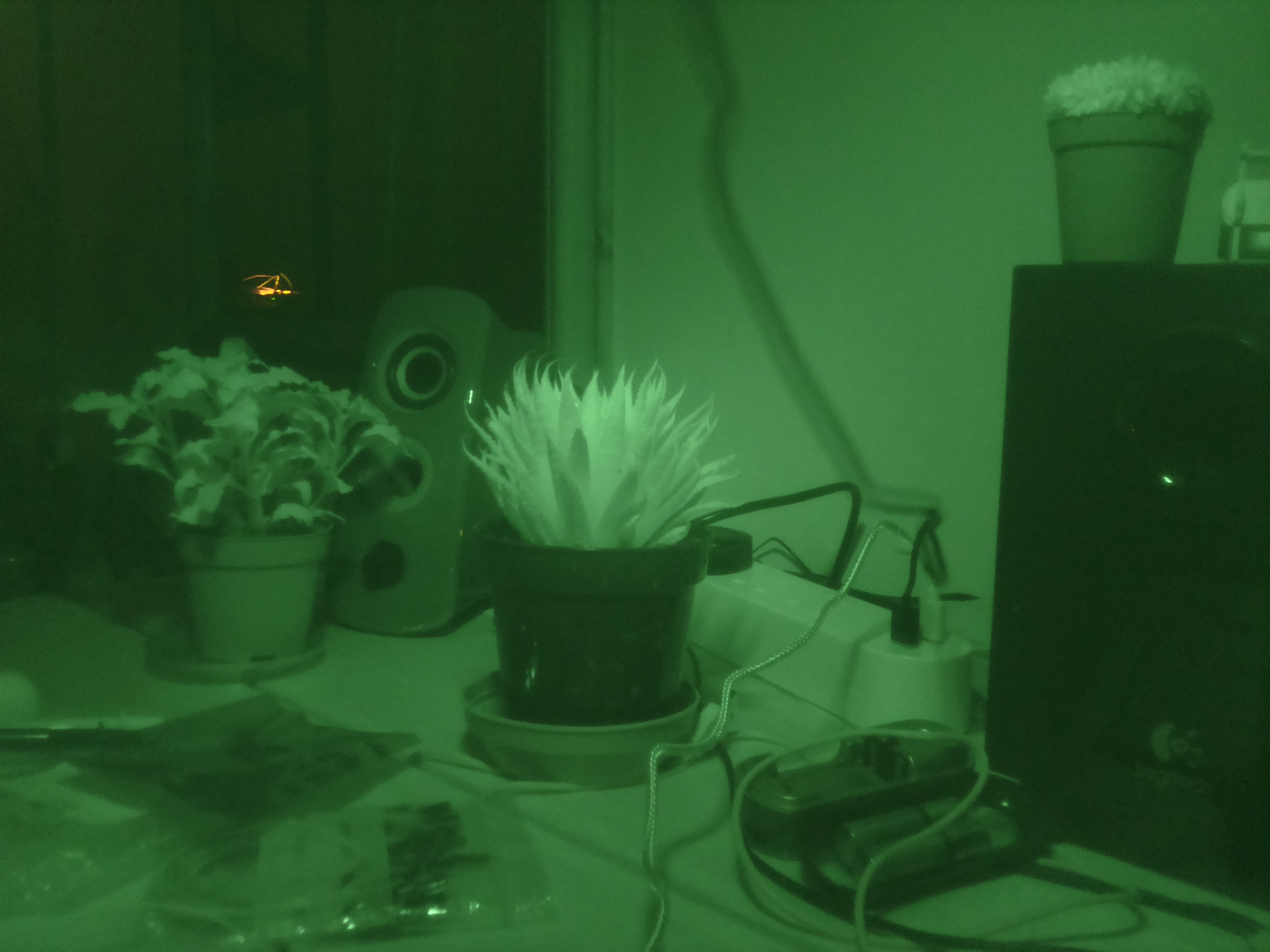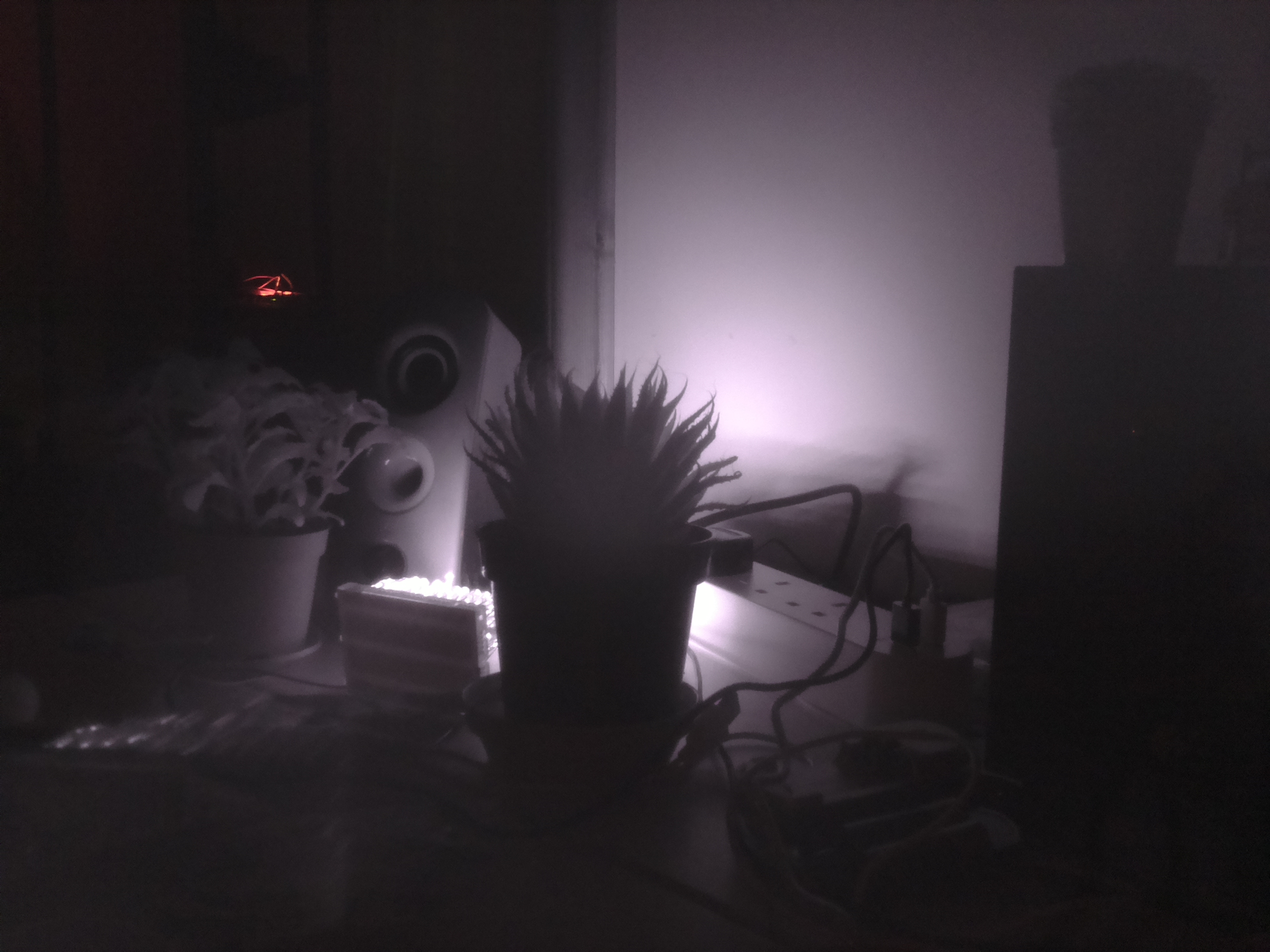 And then I set it up overnight, with a timelapse video of myself sleeping: